AAUW MISSION
To advance equity for women and girls through advocacy, education, philanthropy and research.
In principle and practice, AAUW values and seeks a diverse membership. There shall be no barriers to full participation in this organization on the basis of gender, race, creed, age, sexual orientation, national origin, disability, or class.
---
ABOUT AAUW BOULDER
AAUW is a national organization whose mission is to advance equity for women and girls through research. education, advocacy, philanthropy. Made up of at-large members and associated local branches, the organization funds fellowships, grants, legal representation, educational opportunities, and encourages activism for social change.
Boulder, CO is home to one of those local branches, and this is our little corner of the mission.
---
OFFICERS: JULY 1, 2020 TO JUNE 30, 2021
Elected Chairs:
President: Kathy Olivier
Past President: Marilyn Leist
Membership VP: Carrie Nolting
Program Development Co-VP: Kitty de Kieffer
Program Development Co-Chair: Nicky Marone
Publicity Co-Chair:   Brenda Moore
Publicity Co-Chair:   Bernice German
Treasurer: Ann Smith,  Kelly Darrow Finch
Secretary: Darla Schueth
Public Policy Co Chair: Betty Flatten
Public Policy Co Chair: Barbara O'Conner
Appointed Chairs:
EYH Program Chair: Teresa Scrivano
Newsletter: Linda Groth
Engagement Chair: Marcia Sprague

AAUW FUND : Jeane Lindeke
Chamber Representative: Linda LaGanga
Start Smart Chair: Leigh Perreault
BRU Scholarships Chair: Kelly Darrow Finch

---
BYLAWS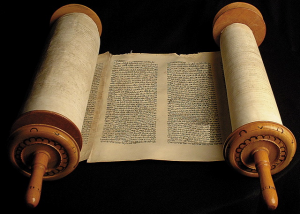 Bylaws – AAUW Boulder, CO Branch June 2016
New version in Microsoft  Word. Non-mandatory changes involve committee structure and this language has been clarified and moved from one section to another.

This  version of the bylaws has been submitted to national and state parliamentarians Lois Florkey and Brenda Wolfe on June 27, 2016.
---
FOR MORE INFORMATION, PLEASE VISIT OUR PARENT SITES:
National AAUW
Colorado State AAUW
To contact the Boulder Branch, please email boulderaauw @gmail.com